What we are aiming for is to empower our clients by providing unparalleled services as the "Precision Communication Coordinators" in the field of Healthcare and Business.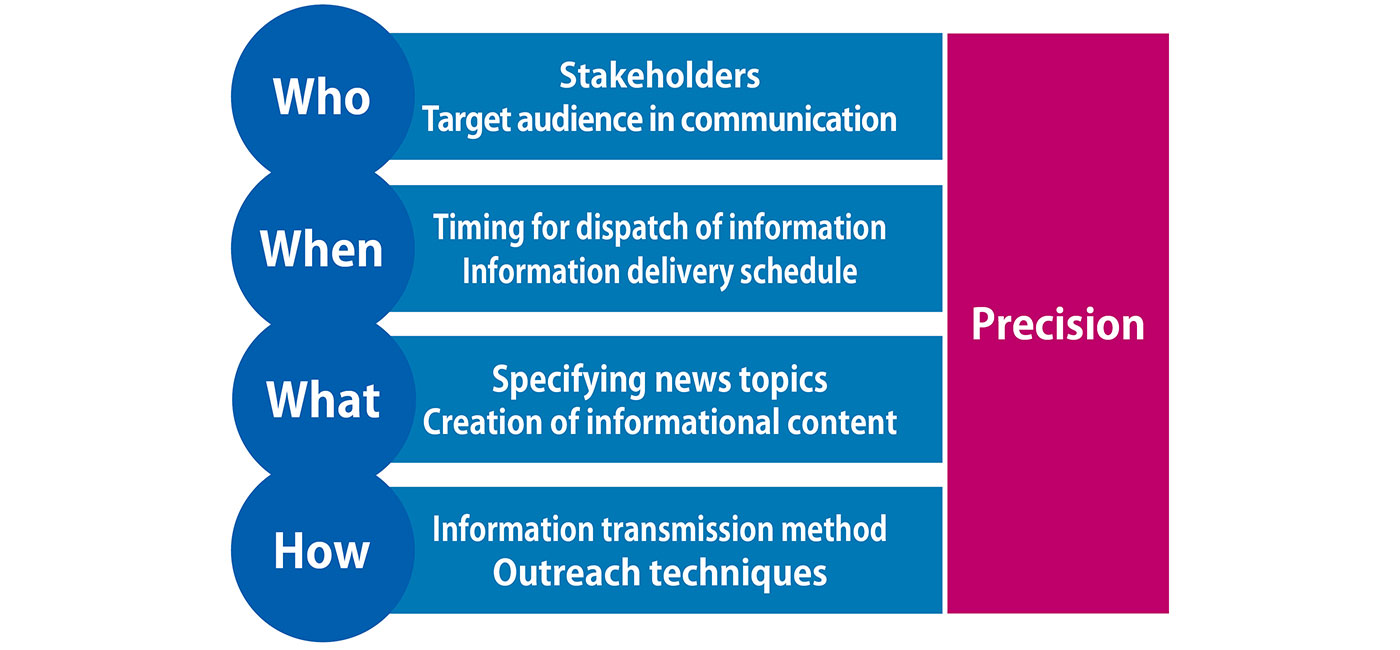 We value our thoughts and actions on the following "Precision" in terms of comprehensive strategies for "How to advocate?" and/or "How to communicate?" to shape public opinion efficiently for social change.
 We accumulate vast experiences and know-how for the implementation of strategic communication activities through our tireless efforts to support foreign-affiliated companies for a long time.
 "We can arrange the "Precision Outside Professionals" with each domain to implement specific communication strategy when needed.