Immediately Coping with Changing Needs for Clients' Communication Activities in Any Age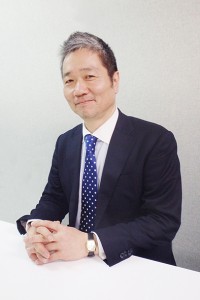 Corporations and organizations have been continuously pressured, in every age and way, to respond to changes in the environment, such as the rapid economic growth after World War II, the eventual collapse of the bubble economy, the increased awareness of a prolonged stagnant economy, the global environmental problems along with rapid expansion, the infiltration of technology and the globalization of the economy and finance, etc.
Since our founding in 1964, Japan Counselors has developed along with our clients, knowledge and services in the field of business communication support; including media relations, to match the needs of the age.
Among the various communication needs from the recent hectic changes in the social environment, we are focusing on health care communication and business communication, since those areas have become particularly necessary. Using our experience and knowledge, we are developing various types of communication support, in order to add value and offer business solutions for our clients.
Our mission – To contribute in the field of communication to the realization of a healthy, long-lasting society and the permanent sustainability of our clients.
 

Valuing the Strategy-oriented Idea Cultivated through Communication Services to Foreign Companies
Since our founding, foreign companies and organizations have been our major clients. We are gradually accumulating our own independent and simple policies and knowledge, continually responding to the need of thinking about communication more strategically than its tactic implementation. Our corporate culture was fostered through this, and even now, we continue to inherit more knowledge.
With the globalization of the economy, these policies and knowledge correspond flexibly to the needs and issues of not only foreign companies, but also Japanese companies that expect further success on the global stage.
No matter how much technology advances, communication is a human behavior.
Communication is a human behavior. As long as communication aims for mutual understanding, this starting point will not ever change. That is our philosophy.
We value the bonds of trust between individuals involved as clients or external supporters, as well as the thought of primarily taking care of that partnership. We also pursue the possibilities of each individual staff and talents thoroughly. The persistence of the staff allows promising and continuous customer support.
If society does not understand the client's message, the client will not be unable to succeed. Without client satisfaction based on their success, we will not have a steady business growth, without our business growth, there will not be a sense of fulfillment for our staff.
Placing daily awareness on such Circulation System for Creating Shared Value at the core of our business, and as a group of communication strategists, we will be able to seek a new style of communication service.

Ray Gotoh
Chairman and Representative Director
Japan Counselors Inc.